Do You Feel Managed By Someone In Your Life?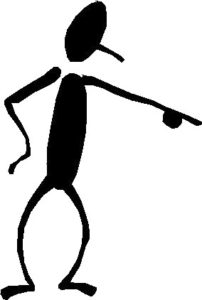 We have an instinctive resistance when it feels like someone is trying to manage or control us without our request or permission. Even if what they are saying is brilliant and exactly what we need to hear, we usually won't listen if it feels pushed at us.
Chances are…. that person who is trying to "manage" you is a Projector. They mean well, they're just not using their energy correctly.
Understanding the dynamics of this situation can help us:
Hear—and benefit from—what's being offered (if you're the recipient)
Learn the correct approach and timing (if you're the Projector)
Introducing This Series
Human Design gives us deeply insightful knowledge about the nature of WHO we are and HOW we behave as human beings.
Your personal Human Design chart (get your free Human Design chart here) helps you understand the energy dynamics and personality characteristics of YOU.
Human Design also helps you understand the other people around you and the nature of YOUR relationship with them.
This makes possible the achievement of supportive, fulfilling,
and constructive relationships in every area of your life.
And in every relationship in your life!
Doesn't THAT sound awesome!
This series of articles about "Human Design TYPES in Relationships" will help you move forward along this most noble and worthy path.  😉
Today's article explores how the PROJECTOR TYPE interacts with OTHER TYPES.
Quick Refresher on Human Design TYPES
There are five TYPES of people in Human Design. Type is determined by which Energy Centers (geometrical shapes on your Human Design Chart) are colored in and how they are connected to each other. In other words, your Type reflects your personal energy configuration. Type is usually indicated in writing on a Chart.
Each TYPE has a Role to play in life and has a particular decision-making and action-taking Strategy that is the best and most correct way for that TYPE to operate in life.
Here is a very brief description of the TYPES and their Roles and Strategies:
Manifestor – approximately 8% of the population
Role: to initiate action from ideas
Strategy: inform everyone in your "impact field" before you take action
Click here for my article about Manifestors in Relationships
Generator – approximately 37% of the population
Role: to find the right work and the right partner in life
Strategy: wait to respond with your Sacral energy before you take action
Click here for my article about Generators in Relationships
Manifesting Generator – approximately 33% of the population
Role: to find the right work and the right partner in life (and to find the fastest way to do things)
Strategy: wait to respond with your Sacral energy then inform everyone in your "impact field" before you take action
Click here for my article about Manifesting Generators in Relationships
Projector – approximately 21% of the population
Role: to manage, guide and direct the energies of others
Strategy: wait to be invited into life's big decisions (love, marriage, career, where you live), and wait to be asked or recognized before sharing your wisdom
Click here for my article about Projectors in Relationships
Reflector – less than 1% of the population
Role: to reflect the health of our communities back to us
Strategy: wait 29 days (full lunar cycle) for clarity before you take action
Click here for my article about Reflectors in Relationships
The PROJECTOR in Relationships
While the natural role (and instinct) of the Projector is to "manage, guide and direct others," the Projector can only do so effectively when those others want to be managed, guided and directed!
As mentioned at the beginning of this article, most people don't like to be given advice or told what to do if they haven't first asked for that advice or guidance.
Projectors who are not using their energy—and their inherent wisdom—correctly are often perceived as: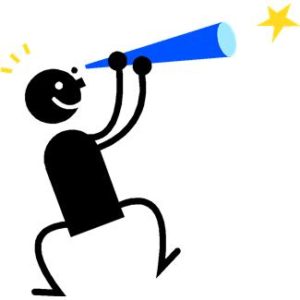 Pushy
Bossy
Nosy
Annoying or irritating
Bitter
Or, they are simply ignored and literally not heard when they speak.
Projectors who are using their energy CORRECTLY are respected and sought-after for their knowledge, talent, and guidance.
Some famous Projectors are:  former President Obama, Carl Sagan, Woody Allen, Steven Spielberg, Marilyn Monroe, Barbara Streisand, Liz Taylor, Lance Armstrong, Abraham Lincoln, and John F. Kennedy.
The truth is that Projectors need more attention and energy from other people than any of the other Types.
What's a PROJECTOR To Do?
The BEST approach for a Projector is to wait to be asked or invited before sharing their advice, opinion, feedback, guidance, or direction.
When someone asks, they indicate that they want the guidance and inherent wisdom of that Projector. Even if that person is completely unaware that they are asking a Projector, that person is unconsciously reacting to the Projector's energetic configuration. That person will then hear and appreciate the value of the Projector's input, because they were open to receiving it.
The NEXT BEST approach for the Projector is to at least wait for some recognition and an opening to speak into. Make eye contact and wait to sense an opportunity to speak without barging into a conversation or seeming pushy or overbearing.
When using this NEXT BEST approach, the most effective way for a Projector to begin is to say something like:
I have some experience that may be helpful to you, would it be all right if I share it with you?
I have some insights about that, may I tell you about them?
Perhaps I could be of help, would you mind if I try?
Please vary the question to suit your circumstances and personality, but I'm sure you get the gist from these examples. Notice that each one is a Yes/No question requiring that the other person either gives you permission to speak or does not.  With their Yes response, you have a clear opening/invitation. If the response is No, it's usually best to wait.
Projectors are of course welcome to speak without waiting for any of this, and see what happens. Human Design advocates that you listen to your own inner authority, not someone else (like me) telling you what to do. But it's likely you'll find that things simply work better when you have been invited or recognized first.
What Should OTHERS Do Regarding Projectors?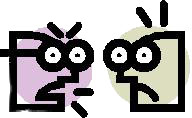 When you are the recipient of a Projector's incorrect use of their energy and wisdom, it is easy to feel irritated, turned off, and even repelled. This is normal. Even Projectors can feel turned off and repelled by other Projectors!
However, you then miss the wisdom and advice that may very well benefit you.
Now that you understand a little about Projectors, the best thing YOU can do is:
Recognize that their intention is to be helpful
Recognize that they are inherently wise and usually have valuable input
Recognize that they are simply not using their energy correctly
Don't take it personally
If you're so inclined, give them some attention and energy and invite them to share their ideas with you
If you just want to get away from them, get out of their aura for a while and then ask for their opinion or guidance the next time you see them—before they offer it.
I welcome you to share below any success stories you have had as a Projector or as someone in relationship with a Projector.
To learn more about each Human Design Type, and each Type in relationship with other Types, see my Success by Type downloadable audio course. You can buy just one or two Types, or all 5 Types!