This post begins a series that explains the energy of each gate around the Emotional Solar Plexus Center so you can learn to harness your natural passions and creative energy to manifest the life you desire.

Emotional energy is a frequency of energy that brings richness and creativity to our lives. It is home to the passion and intensity that distinguish us from  fellow animals on this planet. Romantic love, anguish, poetry, empathy, compassion, magnificent works of art, soaring pieces of music, and even revolution are all contained in the Emotional Solar Plexus Center of the Human Design chart.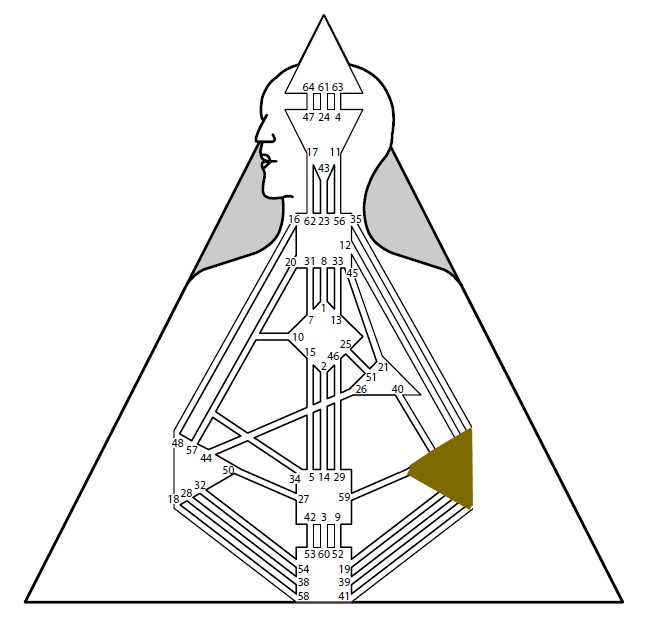 This center is one of nine geometrical shapes on the chart, called energy centers. The Solar Plexus is the only one that is both an awareness center and a motor center. Motors provide energy for taking action while awareness centers gives us energy for self-awareness and conscious intelligence.
This combination makes the Solar Plexus the most complex of the nine centers and gives it tremendous impact on our lives.